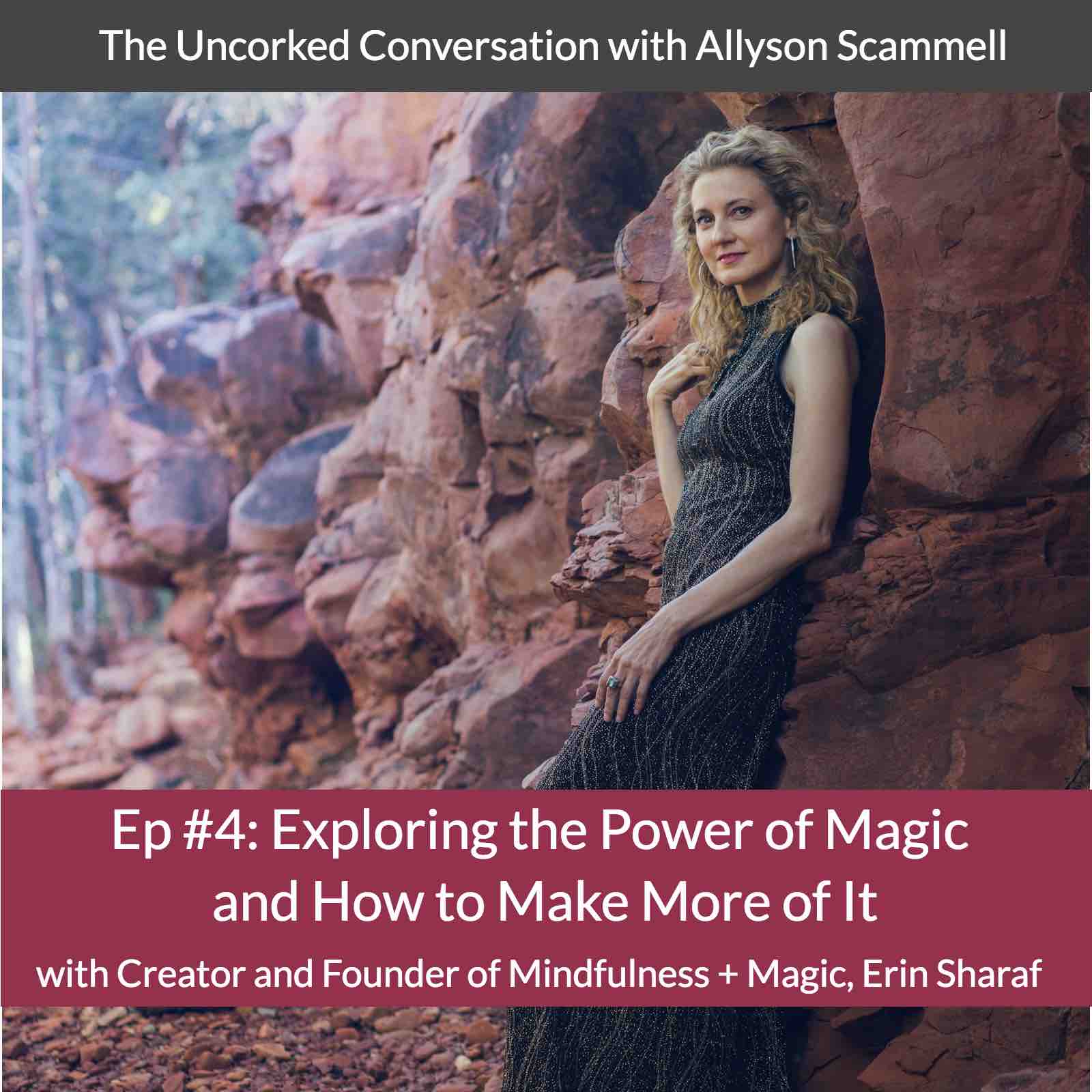 In this episode, I speak to the creator and founder of Mindfulness + Magic, Erin Sharaf, about the world of magic. We explore what magic is (hint: it's way beyond pulling rabbits out of hats), how we can more magic in our lives, and why it so important for us as individuals and for the planet. 
Erin Sharaf is a recovering academic who helps people reclaim their health, power and vitality through enhancing the connection between mind, body, spirit and nature. Erin practiced as a primary care provider for 10 years and is now a shamanic practitioner who believes that the unseen worlds are just as real and powerful as the visible and quantifiable world. 
Join Erin for Magic School and other enlightened offerings at: www.erinsharaf.com.