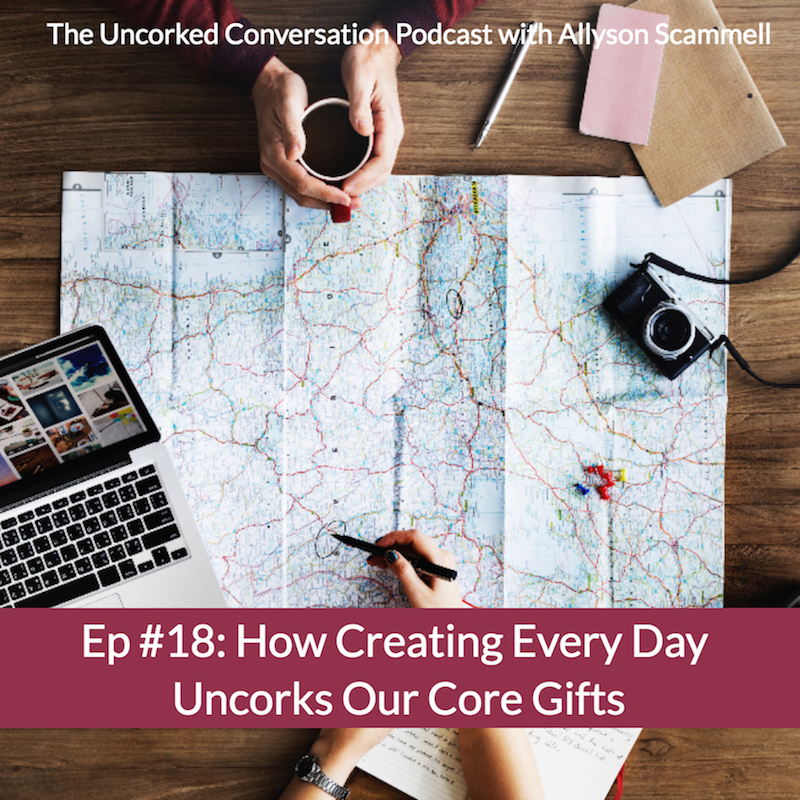 We conclude our deep-dive into the world of core gifts. Episodes 13 and 14 were about defining core and shadow gifts, episode 15 explored how to spend more of our days in expression of our core gifts, episode 16 revealed how to up-level your core gifts, and episode 17 taught us how to reach our full, max potential.
This final episode of the deep-dive reveals the secret to amping up all stages of the core gifts process. In today's episode:
I share a story about my coaching session with Martha Beck about the creative process

I reveal how creating every day is the secret sauce to defining, infusing, and refining our core gifts, and

I offer a fail-proof formula to creating every day
Grab your free video and worksheet which takes you through the 4 steps necessary to reach your full, max potential here: www.shantipax.com/gifts.