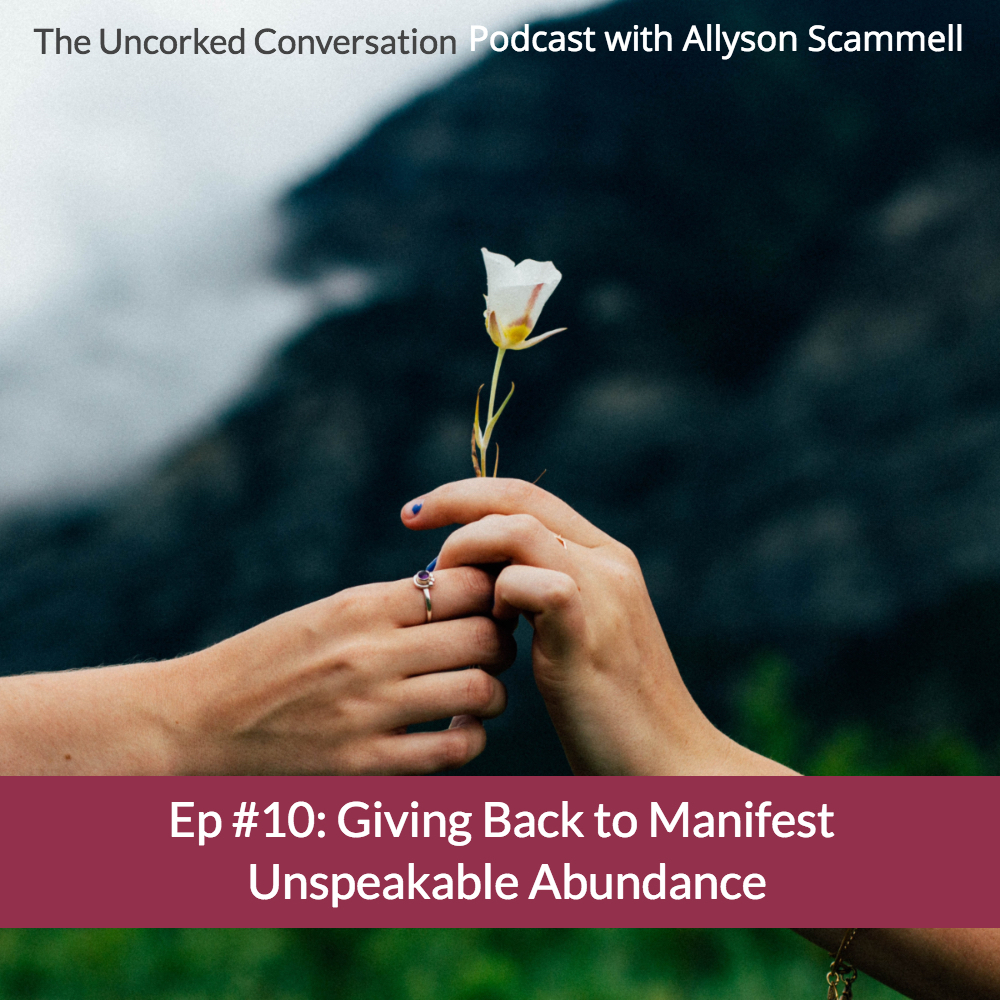 In this episode, I tell a story of unspeakable abundance. I will devote every 10th episode of the Uncorked Conversation podcast to telling a story that comes with a lesson and in service to helping us uncork our core gifts. In this story, I share how I learned to manifest abundance by giving back without being attached to the outcome (or even considering it giving back). 
I want to thank the mesmerising Erin Sharaf and the extraordinary Genuine Jane Bernstein for allowing me to use their names in the story.
Learn more about Erin's offerings at: www.erinsharaf.com.
Connect to Jane on Instagram at: #NotesFromYourLifeCoach.
Learn more about me + join the Uncorked Cabal at: www.shantipax.com.