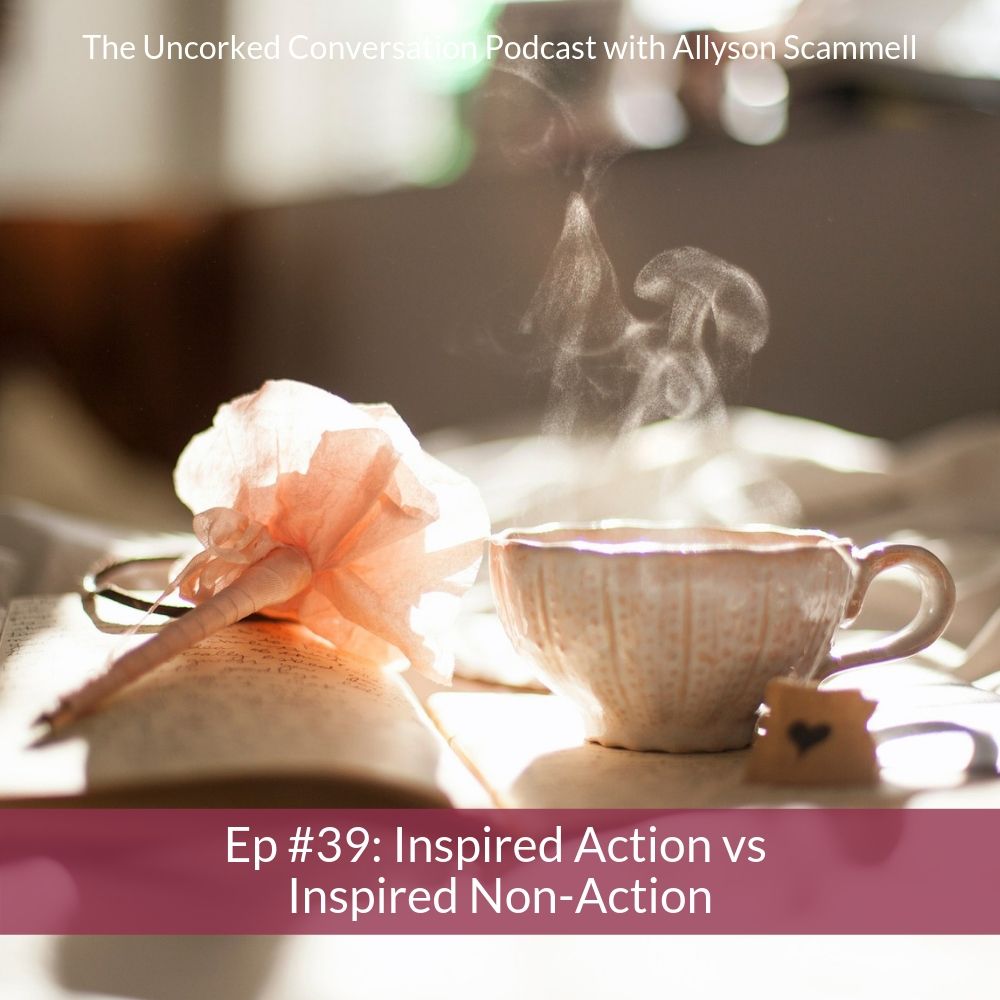 It's an incredible feeling to receive a vision from your heart that's bigger and more joyful and expansive than your current reality. When you take inspired action towards that vision, you enter a state of doing that flows through you and feels effortless.
But sometimes on our path, we get out of alignment to the inspired action and find ourselves in a state of overdoing. In today's episode, we explore inspired action vs inspired non-action and how to shift into alignment to the flow of inspired non-action.
In today's episode we explore:
The different between inspired action vs non-action
Why inspired non-action is so important, and
How to know what inspired action or non-action to focus on today
Click HERE to get the full show notes.